GRASSROOTS GARDENS 2018 ANNUAL APPEAL
Community gardens are a critical piece of the urban revitalization happening in Buffalo and Niagara Falls, New York. Grassroots Gardens of Western New York (GGWNY) began in the 1990s with a vision to connect vacant land to communities in need.
We still employ a 100% community-driven model, where residents identify lots to be transformed into gardens, and we facilitate access but they manage the space, within our network guidelines. In 2018, Grassroots Gardens of Western New York stewarded 105 community and school gardens, providing soil, seeds, plants, and lumber to the gardeners alongside facilitation of land, water, and insurance access. Our gardens are transformative! They beautify and breathe life into barren spaces, acting as catalysts for change on blocks that have been forgotten. They feed families who otherwise may not have access to healthy, fresh produce. They teach children how to care for the environment and each other. Our gardens inspire community in the truest sense of the word, bringing individuals from all paths of life together with a common goal. Grassroots Gardens WNY is incredibly proud of the great contributions our gardeners, staff, and volunteers make every day in Buffalo-Niagara.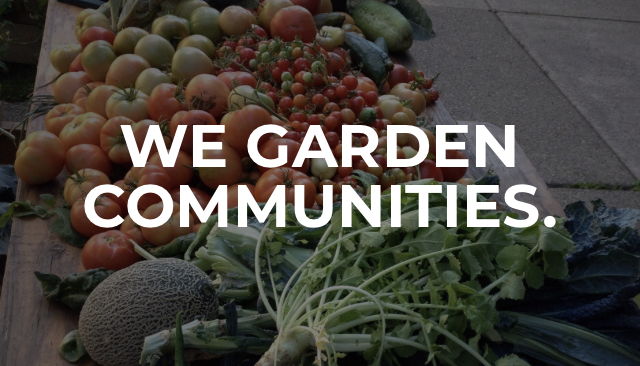 We can't garden communities without you though! Grassroots Gardens WNY does not receive any fees from our gardens or gardeners. Over 25% of our annual budget comes from individual donors like you and the remainder from public and private charitable organizations.

In 2018, community donations supported:

2,438 vegetable and herb seedlings
461 seed packets
467 raised beds
46 cubic yards of soil, mulch and compost
and 97 educational workshops.

Please consider sowing a seed for 2019. Your donation is critical to our ability to provide the same level of material support to our gardens. Let's grow together!
DONATE
$11,293
RAISED
$15,000
GOAL
| | | |
| --- | --- | --- |
| | | |
| This Campaign | 73 | 75% |
| has ended. | Believers | Funded |
This campaign has ended.